We use CamStudio to record our instruction videos for Youtube. So far we've only made one but there will be more n the future. The last time we installed CamStudio, everything went well. We downloaded the software, double clicked on it and that was that. Just now, we were surprised to find adware attached to the main program, even though we downloaded it from the main CamStudio site. Once we saw this, we decided to do a post on how to avoid installing extra software (adware) with some free apps.
1. Once you download CamStudio, and some other software, the installation process starts normally. Usually the first screen asks you to accept the company's terms of use. That goes for just about everything that you download. That part is easy. Here are the first two screens: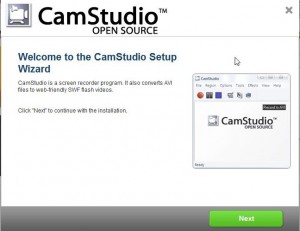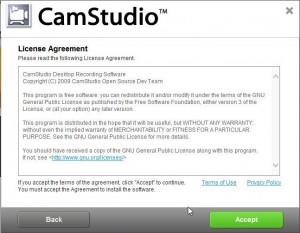 2. Now is the time to start really paying attention. The next several screens look innocent enough but they're not. Here's an example: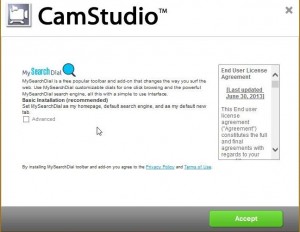 When you click Accept on this screen without clicking 'Advanced' first, your home page will change, 'My Search Dial' will become your default search engine and any new tab that you open will contain My Search Dial, whatever that is. For now, click on Advanced. This is what you see, carefully hidden behind that box: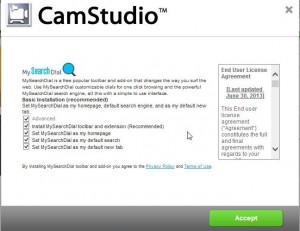 Uncheck the four boxes below Advanced, then click Accept. You want the box to look like this before you click Accept: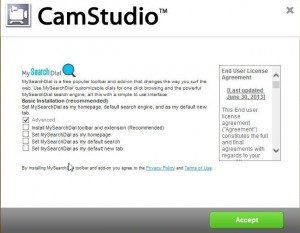 3. On the next few menus, the style has changed. This time, instead of hiding things behind an Advanced button, you will have to 'Decline' several options, all of which will install adware on your computer. We'll run through them as a group, just remember to click Decline on each one.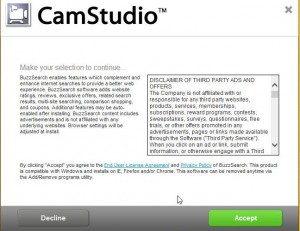 TIP: The adware wants you to think that you are actually declining the whole installation. You're not. You are simply declining the installation of the adware. Remember that.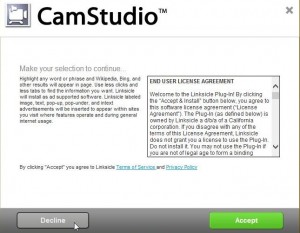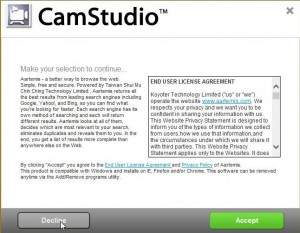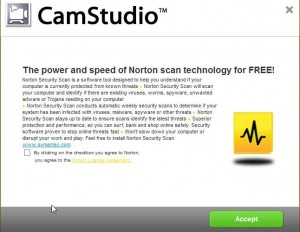 4. CamStudio will now install correctly with no adware (many would call it malware) attached. If you haven't been keeping track, there were five additional programs that would have been installed if you had simply accepted the default screens. We know the software creators have to make some money for their efforts but we don't think that adding sneaky bits of adware/malware is the way to do it.
TIP: You may have noticed that we didn't include a link to the CamStudio site. This post was to show you how to avoid adware that is attached to otherwise free software, not to plug CamStudio. CamStudio works and works well but we don't agree with the other crap that goes with it.
This is only one example of the things you might encounter with different bits of software, some paid and some free. We do our best to only show links to free software that comes without adware. If you notice something that we've linked to that comes with adware, please let us know.
Thanks for reading!