If you've lost the videos that you've uploaded to Facebook, never fear. They're still there. Facebook decided to move them, that's all. They also removed the Video tab on your profile. Here's how to get to your videos. Unfortunately we can't get the category back, just the location of your Facebook videos.
1. Go to your own timeline. You get there by clicking on your name at the top of any Facebook page.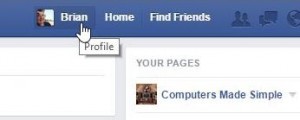 2. Look for the word Photos. Click it.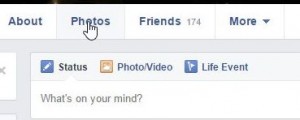 3. Once your photo page opens, look for the word Albums. Click.

4. On the album page, Videos is the first album. Cool huh?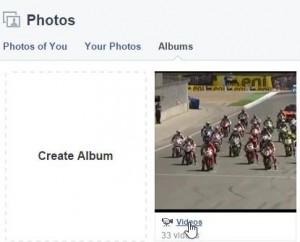 5. Now that you've found them, what can you do to make them more visible? Nothing. Here's why. This is a list of what you can hide and unhide  from your profile page. Unfortunately there is no separate setting for videos.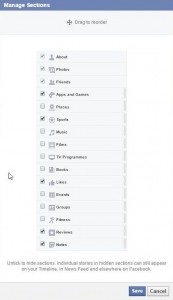 That's it. Now you can share some of them or, better yet, tell your friends how to find their videos by sharing this post! We'd appreciate it.
Comments and questions are welcome but  Likes on our Facebook page get immediate attention.  Here's the link: Computers Made Simple on Facebook 
Thanks for reading!