We've had many comments about a glitch in the iOS Facebook app. Seems like the problem lies when you like a stranger's comment or photo. There's no problem with the actual liking, that works fine. The glitch reveals itself when someone tries to unlike the like or the comment. Have you had this problem? Let us know and, please, let us know if you've solved it. Thanks!
There are problems with the iOS app, that's for sure. Here's a link that describes some of them : iPhone App Problems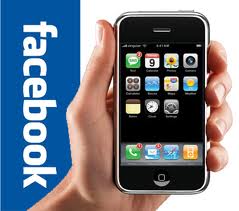 Here's what we suggest:
1. Make sure you have the latest update. That's fairly obvious but you might be using a version of the app that is outdated. Head back to the App Store and see if there are any red numbers sitting there. Check that at least once a week, more if you have a great many apps on your device.
2. If the problem is indeed in the app, why not access Facebook from Safari? We've tried both and each seems to work well. There doesn't seem to be any speed issues at all. Actually, we can't see the point of using the app, except for the fact that it can access much more of your private information, such as your contact list, that Safari can't. Is that a plus? We don't think it its.
3. We've been unable to duplicate the problem but we have noticed that when we like a stranger's comment, that activity does not show up on our activity log. Then again, when we like a stranger's comment when we're on a normal computer, that doesn't show up on our Activity Log either.
Our final advice would be to take your time and avoid liking or commenting until you can access Facebook on a computer. Update your status, upload a pic, sure, but stay away from commenting and liking anything that isn't posted by a friend. If you are using Safari to access Facebook, we'd say you're safe but take care anyway.
Thanks for reading!