We were stumped for quite a while when we were trying to change our WeChat phone number. Yes, sometimes things confuse us too. WeChat doesn't make this simple, that's for sure, but you can do it. Here are some things you need before you begin:
1. To change the telephone number that is linked to WeChat, you must have an email account linked to the app.
2. To change the email account that is linked to WeChat, you must have a verified telephone number associated with it.
Why? Think of this whole thing as a lifeline. If you lose your password, you're locked out of your account until you can recover it. Unless you have a verified number and/or email account linked to WeChat, they can't send you instructions to reset your password. WeChat protects you from your own mistakes, more or less.
Of the two, WeChat prefers to use your phone number but an verified email account will work too. Let's change our phone number first:
1. Make sure that you have a verified email account that is linked to WeChat. (Read 1 and 2 above to find out why.)
2. Here's the path you need: Open WeChat, press Me, press Settings, press My Account, press Phone Number.
3. Obviously, you have to have a phone number linked to your WeChat account to change, right? Look for the three vertical dots up on the top right. Press them then choose Unlink Phone Number. The three vertical dots are shown here: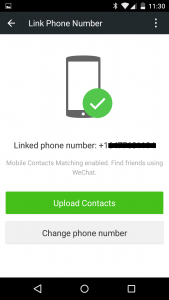 The photo above is confusing. It looks like you can change your phone number by pressing on 'Change phone number'. You can't. Until WeChat changes the wording on this window, users will be frustrated by it. The solution? Press the three vertical buttons on the top: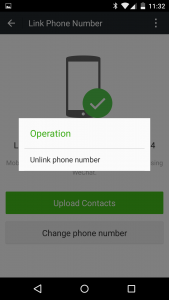 4. Once you have unlinked your current number, go through the same series of choices until you get to link your new number. Make sure your phone is on and able to receive test messages. Here are the steps using screen caps: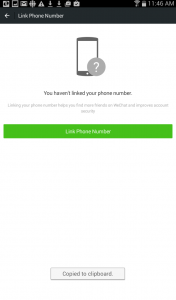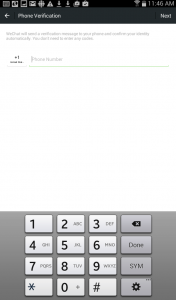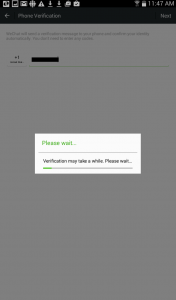 You're waiting for a four digit code to be sent from WeChat to the phone number that you just entered. Once you get it, enter it into the next screen: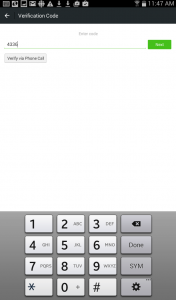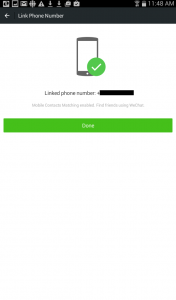 5. The process for changing your linked email account is similar. Same process, unlink your current account then link your new one.
Note: If the text message solution doesn't work, WeChat will call you with the verification numbers. It will be an computer calling you so get your crayon ready to jot the number down.
We hope this instructional solves your problems. If not, let us know. Comments and questions are welcome but  Likes on our Facebook page get immediate attention.  Here's the link: Computers Made Simple on Facebook 
Thanks for reading!