If you' haven't heard of WeChat (Weixin in China), you really should get out more! WeChat, put out by Tencent Holdings in Shenzhen, China, has taken most of the world by storm. Fast, fun and free, it's undoubtedly the best way to keep in touch with friends by text, voice, video or even group video chat. Download the free app for your mobile device here:   WeChat website  Depending on your platform, WeChat's features may vary somewhat, but if you use an Android or iOS product, you'll get the best experience. WeChat is available for the following devices: Android, iOS (Apple), Windows, Blackberry,  and for Nokia S40/Symbian.
WeChat recently released updated versions for the Apple , Windows and Nokia devices. In this post, we're going to give you a rundown of some of the new features on the iOS (Apple) platform. In our next few posts we'll  show you some tricks to make your experience a bit more fun…and safe. Let's go: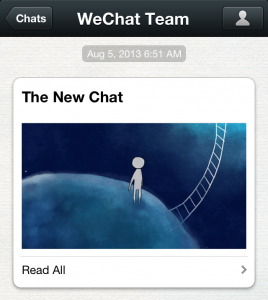 1. In a blatant (and silly) attempt to make some money from WeChat, they've started to sell animated stickers from what they call 'The Sticker Shop".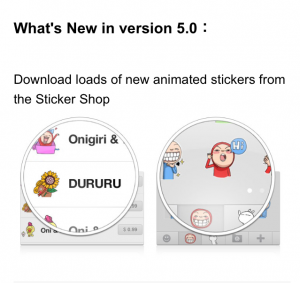 2. Version 5 for iOS allows you to save (copy) bits or chats or sections of the Moments that you see on WeChat.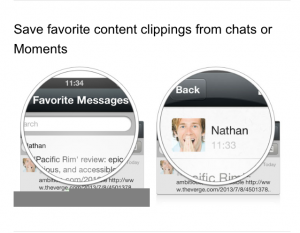 3. We're not sure how this next one works so we'll have to investigate it a bit. Sometimes, probably because of the language difference, things are lost in translation. Looks like fun, however.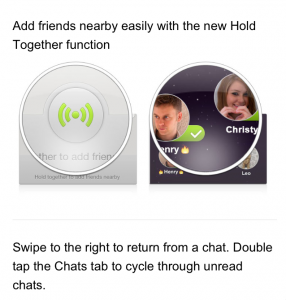 4. Swipe and tap. If you're in the middle of a few chats, you can now swipe to go back to the main chat menu or, better yet, tap Chats to go through open chats one by one.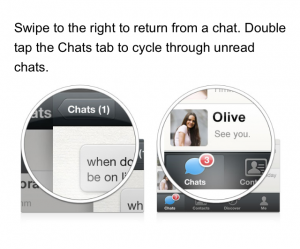 WeChat for Android, probably one of the biggest platforms for it, hasn't be updated yet but we'll be sure to share its new upgrade when it's ready. Next time, we'll take a look at some of the new stickers as well as some of the blocking systems that are in place. We get quite a few questions on the various privacy issues so we'll try to clarify all of that for you.
Thanks for reading!